What people say:
R. H

"
"Dropped lucky with finding Jane through a friend, as she is an amazing person as well as a fantastic barrister. Honest, down to earth and straight to the point of getting court done and dusted. A real professional and theres no way I can thank her enough. Thanks Jane".
Mr E. S.

"
After almost two years of getting nowhere … my daughter needed advice on what to do about the financial problems with her divorce. We contacted Jane. Oh Wow! … In the ten minute telephone call we received more information and positivity than we had had in two years. A meeting quickly followed and Jane took over. She worked tirelessly to get the case ready for court and we ended up with a great result. Jane is a true professional. She is caring. She is thorough. She is funny. She does not take no for an answer. If we were marking Jane out of ten, we could not give her less than twelve! What a joy to meet such a wonderful lady."
ASL
"I know Ive probably said it a few times but youre a diamond. And a legend in the court room. Thanks again Jane I know it's your job but you absolutely shine….If we could we'd pay your weight in gold we would because you are that good".
Ms "This is an extremely good result Jane – & it is thanks to you. 'Clean break'….beautiful words…thanks a million!… Best wishes.."
SJ "Thank you for all your help in this case. I think you have made my ex wife very unhappy that she's not been able to bully me to get her own way. So once again Thank you."
HT
"After four years of battling through courts and being represented by barristers and solicitors who don't seem like they are on your side or interested in making an effort for you, I would highly recommend Jane and if I ever needed help again she would be my first call. Jane Sisson-Pell worked incredibly hard while representing me. I had an initial call with Jane and sent relevant information over. It was very clear on the first day of a 1.5 day trial that she had spent time studying the bundle for every detail. I was very impressed by Jane and felt I finally had someone standing up for me and making the court aware of the lies and accusations made against me, time and time again, trying to stop contact. Jane is a very approachable down to earth lady who is easy to work with. Thankyou Jane, I wish you all the best for the future"."
S.R "I have had a brilliant service from Jane my barrister..she has given me the best advice and support..I would highly recommend Jane for all matrimonial matters. Thank you for everything"
Mr S.D
"Jane has been most helpful during a very difficult period. She has proved extremely knowledgeable and pragmatic throughout. After carefully assessing the details of the matter she was able to draw up a workable plan of action. Issues that arose subsequently were dealt with sensibly after all potential options had been considered. I could not have asked for a better outcome. My children will now continue to have the childhood I have worked so hard to realise. A great weight has been lifted from my shoulders which is in no small part thanks to Jane's efforts."
Mr K.B.
"I'm so so happy, so overwhelmed by my first experience with my children after so long! I would wait another 200 days just to see those big smiles on their faces when they saw me yesterday! Thank you for everything you've done for me…. You are the best!"
Mr TG
"Jane represented me in relation to obtaining contact with my daughter. Throughout the case she was extremely supportive and understanding of both mine and my daughter's needs. Her help, knowledge and expertise resulted in me being granted access to my daughter. She went out of her way to offer me advice and support whenever needed and was always willing to see things from my perspective. She is a brilliant Barrister and I would highly recommend her services".
Mr M.
"Jane … has been awesome in her representation in court"
Ms "Hey I do not know if this will go direct to Jane who dealt with my case today. I am just desperate to say a huge 'Thank you' again. Last night I changed my mind about attending court due to nerves, but the instant I met Jane, I felt at total ease. Her professionalism and her eye for detail ensured the result was what I desperately needed. I didn't feel as though I was being interviewed. She made conversation & in that, she got important information (which if it had not had been added to my  statement, the Judge said that he would not have made the order in today's hearing). So again, I know it's your job, I'll hopefully feel safer with my kids just in our day to day lives. In the nicest way, I hope I never have to see you again, but I'm sure I won't because of the accuracy and standard of the statement. Lots of love From……"
Mr T. C.  "I start by saying what an incredible woman! I was put in touch with Jane as I needed public access representation for a final court hearing. Having given Jane only 7 days notice prior to my court hearing, I really didn't think she would be able to take on my case at such short notice, but to my surprise she did!  Throughout my first meeting with Jane, I really warmed to her and she made me feel as though I could open up and talk to her about anything and everything. After 2 years of fighting my case with the representation getting way out of control and getting nowhere, I came across Jane, who I just wish I had found on day one. In my eyes this lady is a true godsend who brought back my confidence and since being in touch with Jane, everything moved forward.  l honestly couldn't have asked for a better person to represent me. A beautiful lady with such passion for her work, who I very highly recommend. 'Thank you' just doesn't seem enough. Seriously Jane. What a woman you are."
Mr D. K.
"I cannot recommend Jane and her services highly enough. Jane is a fair, honest and highly competent professional who has shown compassion and empathy not only towards my situation but towards my family, helping us to achieve a swift and amicable separation whereby all parties involved can now start to move on with their lives. And she makes me laugh :)`'
Ms G. "Jane has been my counsel for a complex child arrangements case. I owe her an immense gratitude for all tireless work and effort she has put in to my case, which goes above and beyond that of any other legal services I have ever encountered. I felt utterly safe in Jane's hands and trust her implicitly. She is a compassionate lady which makes her a great asset especially for more vulnerable clients- but don't confuse this with any weakness because she is anything but that- she fights to win; with a great attention to detail. If Jane can't win your case no body can. She is the only person I would want to represent me in future. A genius in the courtroom and an overall brilliant person. Even this review does not do Janes skills justice- I simply can't recommend her enough!"
Mrs S.R. "Jane Sisson-Pell is a truly remarkable Barrister. I met Jane and she took a grasp of my case which had been dragging on for 6 years. Within 6 months, the divorce finances were finally concluded under her guidance and  superb expertise. She is a true professional and tackled all the complexities of the case with a realistic approach, being diligent, well informed and thorough. Jane always gave a full explanation of tricky terminology, stages and procedures and showed empathy during a very difficult and trying time. Her professionalism and knowledge are 'second to none' and I will be eternally grateful to Jane. Thank goodness I found her!"
P.T "Jane you have been amazing, I honestly could not have asked for anyone better. The way in which you supported me today shows your true passion and dedication towards your work and I loved your enthusiasm."
Ms  L.D.
"Jane Sisson-Pell is the go-to Barrister and I can't recommend her highly enough. Her professionalism, knowledge and approach was outstanding.  She supported me via Direct Access through the final financial hearing process and was always responsive and supportive to my requests.  Jane managed to get up-to-speed with the complexities of my case in such a short period of time and she was able to bring a holistic and realistic view to the case…..Jane's support has been invaluable! Thank you".. 
T J. "Dear Jane, I would like to firstly say thank you for everything you've done for me over the last few months with my court hearing, court papers and moral support. I don't know how I would have coped without your support and direction. My angel!! Not only have you been a legal advisor to me, you have been sympathetic, understanding and an emotional crutch! Knowing that I had you behind me made me stand a little taller, and feel a lot braver to the situation. You've been amazing. Take care."
Mrs D"I am extremely happy about what happened today. I am looking forward to reading the Court Order when it arrives. Honestly to know that I have been respected for what I have done as a mother is all that I really wanted. It's the kids that matter, and I have always put them first. Thank you Jane.
Mrs PM"Hope you are well. I wanted to thank you for today. I really appreciate all your help and thank you for being there."
HKA
"In 2017, unfortunately my marriage fell apart and I required support from Jane Sisson-Pell. I can not put into words how much myself and my children and my family appreciate Jane's professionalism, hard work and dedication to my case. When your life feels like it is falling apart and you have no control, Jane was able to give me a feeling of safeness that I needed and control back, giving me the courage I needed. I can not thank her enough. Her professionalism and exceptional knowledge of the law made me feel safe again. Thank you Jane."
G. L

"
"I have been on a tough journey this year, and throughout Jane has been at my side. Jane's integrity, diligence, expertise and knowledge are seamlessly combined with her natural capacity for warmth, compassion, and understanding – it makes for a unique combination. Jane's approach, attention to detail, tenacity, the way in which she communicated and carried herself, all were, and are, flawless. I cannot recommend anyone better. If I had to go through the same process again, for whatever reason, it would be Jane that I would engage. Words are not enough when it comes to expressing my gratitude and appreciation to Jane, for all her help, support and tireless efforts these last months".
P.H. "Jane, you have been an amazing barrister. Very professional and helpful…….. I can not thank you enough for what you have done for me."
 Deb Jump "Jane you were absolutely fantastic lecturing the students today. What a legend, what an inspiration."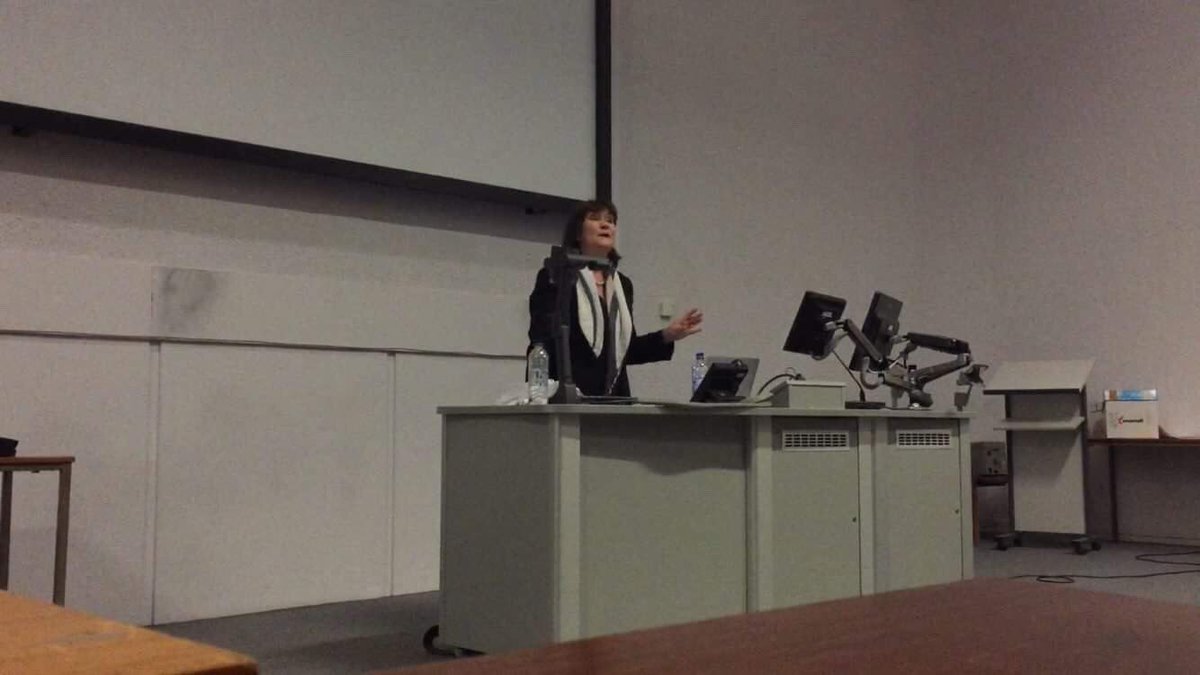 Contact Jane, you will be fully supported and you will be in control of your case, every step of the way.
Jane is authorised to practise by the Bar Council and is regulated by the Bar Standards Board. She has a right of audience in every court in England and Wales. Jane can be contacted via the Bar Council Public Access Register.
Professional Memberships: Lincoln's Inn, Affiliate member of Resolution and the Family Law Bar Association.
Get in touch on 01484 660124 or mob: 07881 905 139 or email: enquiries@huddschambers.co.uk
Alternatively, you can click here to Make an Enquiry